Joe Dispenza om hur du skapar i nuet
SÅ ENKELT ÄR DET ATT VARA MED 
Registrera dig
Anmäl dig enkelt, smidigt och gratis genom att ange din mejladress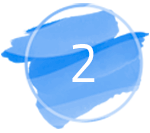 Håll utkik efter våra mejl
Från och med den 4 november och 7 dagar fram får du ett mejl varje dag med video- och ljudbidrag.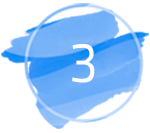 Låt dig inspireras!
Se fram emot din dagliga dos med inspiration från ett tjugotal internationella experter och författare. 
Vad är HEAL summit?
It is the largest online Congress in the world in the field of health and healing, offered by the best experts!
Together we take a look behind the disease as a symptom and deepen our understanding of health and healing! Instead of struggling with the symptom, it's time to look at what that symptom caused.
Together with this congress we are creating a new form of awareness on the field of healing!
You can also style every aspect of this content in the module Design settings and even apply custom CSS to this text in the module Advanced settings.
Dr. Veronique Desaulniers